Witness My Journey
Sun Jun 03rd, 2012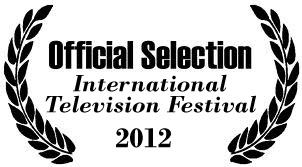 Seven years ago Trish may have banged on your front door armed with her bible and the innocent smile of an angel. But then life changed. Struggling with her faith, Trish abandoned the Watchtower Society and whilst recouperating in hospital following a significant breast cancer operation she made a life changing decision.

Until just four years ago, Trish had not stepped onto a dance floor. Yet whilst in her mid-40's she believed something was missing from the dance scene and so embarked on creating a brand where open-minded singles and couples, young and old, could have fun, be themselves without judgement, and enter a world of fantasy. Thus Hot Kandi was born.

Witness My Journey is an official selection of the International Television Festival. It takes us on a diverse voyage; to emotional pain, to excitement and to eroticism. It is a real story. A Sydney housewife who is living a personal dream. And with the success of her own Hot Kandi float in the internationally acclaimed Sydney Mardi Gras, seemingly, Trish Karr's dream is far from over.